---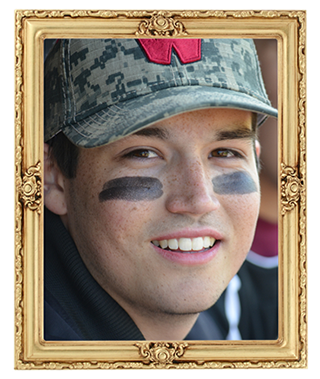 The Scott Shockley Foundation was established in honor and memory of nineteen year old Scott Shockley, a cherished son, brother and friend who lost his twenty-six month battle with osteosarcoma, a rare pediatric bone cancer, in July 2013. The Foundation funds activities in support of research and finding a cure for osteosarcoma, as well as, providing awareness and education about early detection and treatment of this disease. Osteosarcoma continues to take the lives of many of the approximately 600 children and adolescents who are diagnosed with this type of cancer each year. New treatment options and a cure are needed to improve the five year survival rate which has remained around 65% for the past two decades.
Scott Shockley attended Auburn University where he was a member of Sigma Chi Fraternity and a manager for the Auburn baseball team. Prior to college, Scott attended The Walker School in Marietta, GA for fourteen years. He was a three-sport athlete lettering in baseball, basketball and football, and was a nationally-ranked long snapper. Scott received numerous athletic awards, including Pitcher of the Year, was Homecoming King and a member of Walker's Peer Leadership and Cobb County Youth Leadership. Per Scott's wishes, his Foundation will continue fighting for new treatment options and a cure for osteosarcoma.
---
These are the words that Scott lived by...
---
"Remember the past, plan for the future,
but live for today, because yesterday is gone
and tomorrow may never come."
---
Donate now to the Scott Shockley Foundation!